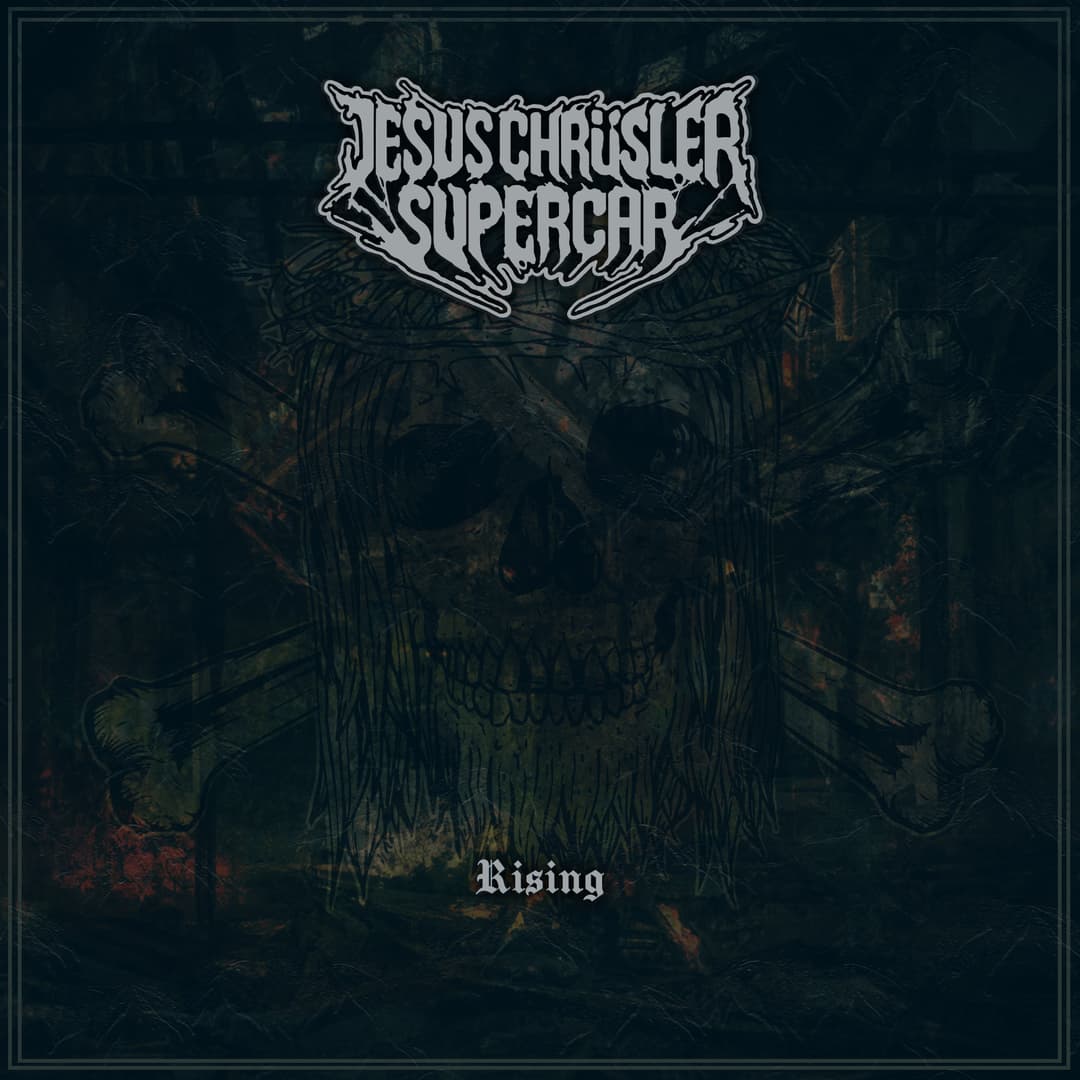 Rising
The new EP Rising is out now on all streaming platforms!
Quotes
Metal Hammer 5.5/7 (DE)
The riffs are hot as hell, the heavy beat gives the steed of the grim reaper a good spur, and the voice sounds like a burp from hell. – In short: The Stockholm Trio's third album fires from all the gun barrels of the grooving underworld. "Lücifer" sounds neither elegant nor perfect, but rather like an eruptive thought, which quickly disappears, but burn in painfully.
PowerPlay UK 9/10 (UK)
JESUS CHRÜSLER SUPERCAR have a unique style and by God, they're doing what they do well. "Lücifer" is a raging hormone of an album, with slick time signature changes, polished musical ability and a massive dose of fuck you attitude. It's an absolute winner.
Legacy (DE)
"Lücifer" is a vicious, incredibly ass-kicking album with big balls, that merges its various musical influences from dirty Heavy Rock, Doom, Stoner and old school Death Metal into a unique diabolical brew.